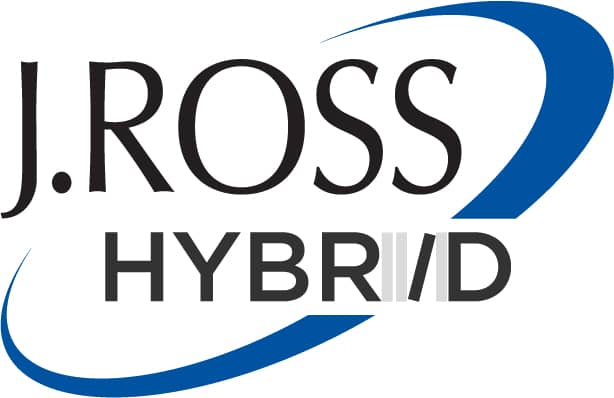 What is Hybrid Publishing?
Hybrid publishing is a relatively new approach to book publishing that combines elements of both traditional and self-publishing models. In hybrid publishing, authors or content owners work with a publishing company to create a custom solution to achieve their goals. Solutions range from production (content organization, copyediting, design, layout, proofreading, indexing, etc.) to marketing, sales, distribution, and fulfillment, and everything in between. The hybrid model offers content owners more control over the final product of the publishing process than traditional publishing. It also can allow authors to retain greater ownership of their work and receive higher royalty rates or revenue splits. However, content owners also may have upfront costs that would not occur in a traditional publishing setting.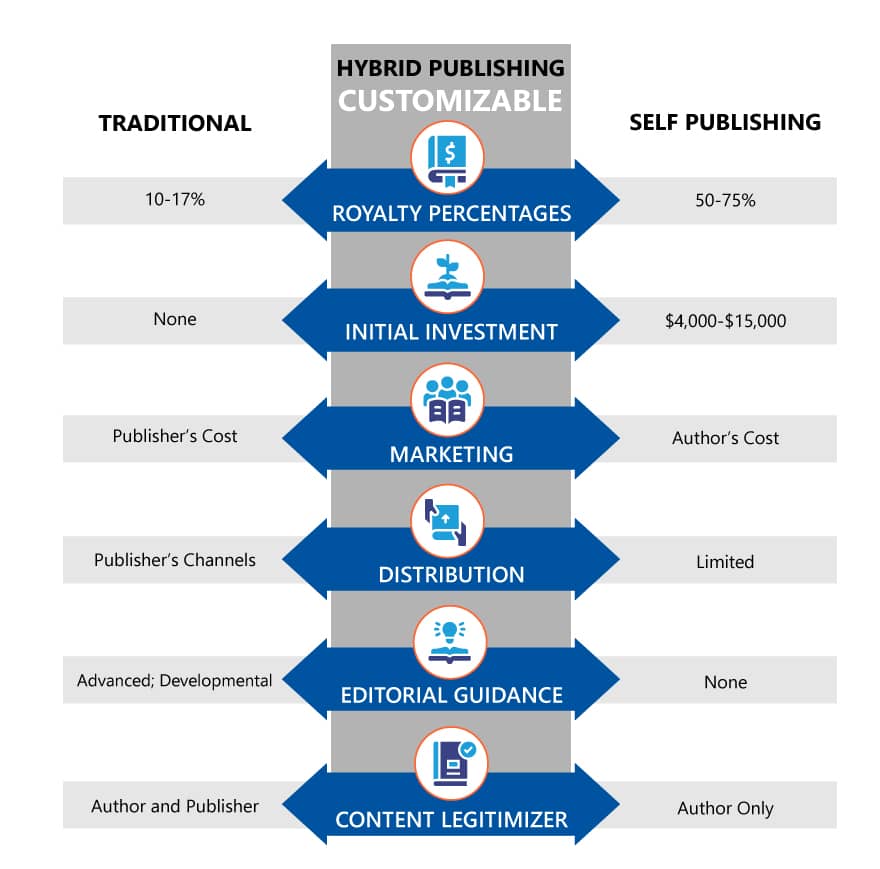 Hybrid Publishing for a Professional Audience
The J. Ross Publishing (JRP) Hybrid model offers numerous benefits for authors or content owners looking to publish their work for a professional market, take control of their publishing journey, and reach as wide an audience as possible.
Niche Content: Unlike a book geared toward the mass market, JRP specializes in the dissemination of niche content for an audience looking to further their careers or better perform their jobs. When publishing niche content, organization of the material through a developmental edit is vital to success. Without a professional publisher curating and/or legitimizing the content, it can be difficult to produce books that speak effectively to that audience. Likewise, post-publication, simply listing the book with an e-tailor rarely moves the sales needle. Knowing how to reach a niche professional audience is a skill few publishers possess, but JRP has over 20 years of success in this area.
Flexibility: JRP Hybrid provides unmatched flexibility, allowing authors the ability to choose from a range of customizable publishing packages that offer different levels of editing, design, and marketing support. This flexibility allows authors to tailor their publishing experience to their specific needs and budget. These options do not exist in traditional publishing.
Global Distribution Network: JRP Hybrid offers authors access to a global distribution network that includes major online retailers, such as Amazon and Barnes & Noble, specialty associations, as well as chain and independent brick-and-mortar bookstores and libraries. We also market to trainers, academics, consultants, and professors who routinely use our titles for online and classroom instruction.
From content development and copyediting through production, publication, and marketing, JRP has you covered.
A Hybrid Publishing Success Story
In 2014, a large national association approached JRP to help publish its body of knowledge. Our partnership included:
Editing, designing, and indexing its body of knowledge from manuscript to book form using our professional staff and workflows.
Delivering a set amount of physical copies of the Work.
Utilizing our worldwide distribution channels to market the fulfill the e-book version only, allowing the association to realize a new source of non-dues revenue.
The association-maintained control of the content and design of its body of knowledge, chose the manners of distribution that worked best to meet its goals, and retained a significant portion of net e-book sales, all while tapping into the expertise of JRP to bring this project to life in a high-quality environment.
The association also retained flexibility over how to choose its publishing partner for future editions. JRP is proud to be working on the third iteration of this body of knowledge, proof positive that this hybrid publishing relationship is working well for both parties.
Get Started Today
Connect with JRP to learn more.